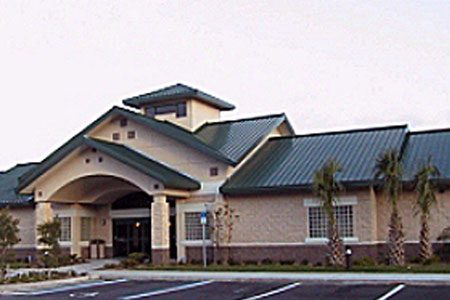 Individual, group and family counseling as well as psychiatric services are available in our Melbourne facility Monday through Friday. Staffed by highly qualified therapists, this facility provides counseling to adults in the South Brevard area. This location also provides psychiatric and psychological evaluation, medication management and outpatient counseling for adults and children. This clinic (as are our other outpatient facilities) is staffed by board-certified psychiatrists and highly trained, clinical specialists in child, adolescent, family and individual and group counseling. One of our pharmacies is located at this facility.
​The Clinic is located at 2020 Commerce Drive, Melbourne, FL 32904. It is east of Wickham Rd., west of the Melbourne Airport, and about a mile north of the Melbourne Square Mall.
​Please call (321) 952-6000 for more information.