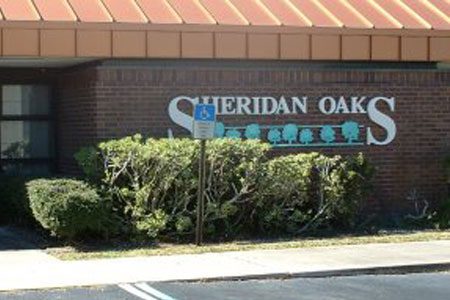 Sheridan Oaks is our 24-bed psychiatric inpatient facility that was established in 1986 to provide the ability for private practice psychiatrists to hospitalize their patients in need of inpatient psychiatric care. This unit meets the inpatient needs of mentally ill, chemically dependent , dually diagnosed and geriatric individuals.
After discharge from Sheridan Oaks , clients receive continuing care from their referring physician, or from other appropriate Circles of Care programs. The Sheridan Oaks facility is located at 400 E. Sheridan Road, Melbourne, FL 32901.
Please call (321) 722-5200 for more information.